Welcome to Vangsta Gård
Our house and cottage are located on an island just 3km east of Härnösand. Here you can stay in a newly renovated cottage with all modern conveniences, like TV, microwave, WC, shower, fridge/freezer, electric stove.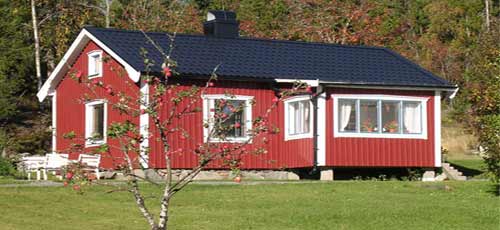 There are lots of activities you can do in the area. A nice beautiful beach is just 3.2km away (Smitingen), or you could go hiking along the coast exploring caves and the wonderful scenery. Visit an underground military fortress (Hemsö fästning 25km), or a County Museum (Murberget, 6km). During winter you can ski, both downhill and cross-country (Vårdkasen, 5km).

--------------------------------------------------------------------------------------
Vangsta Gård, Phone: +46 611-26226 || Send Email